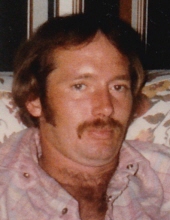 Obituary for Douglas Dewayne Preez
Douglas D. Preez was born July 13, 1950 in Madison, Wisconsin and passed away April 10, 2018 in San Antonio, Texas.
Doug grew up in Madison, Wisconsin and Briggsville, Wisconsin. He worked in Wisconsin and briefly in Leavenworth, Kansas before moving to Boerne, Texas in 1983. In Boerne, he worked as a cabinet maker for many years using his creative and artistic abilities to produce quality beautiful cabinets for many homes. Doug was loved by so many for his sweet personality, and often getting people to laugh with his comical side and entertaining stories ,
Doug was preceded in death by his father, Joseph Preez; his mother, Ruth (Jacobsen) Reid; his stepfather, Myron (Bud) Reid; and his stepbrother, Jeff Reid. Doug is survived by his sisters Linda (Gregory) Jenkins of Florida, Susan (Hank) Sommers of Madison, WI, Patricia (Bradley) Hocker of Briggsville, WI; his brothers Ronald Preez of Boerne, Texas, Brian Preez of Briggsville, WI, Bradley Reid of Briggsville, WI, as well as his stepbrother Michael Reid of Briggsville, WI and stepsister Cheryle Reid of West Salem, WI. He is also survived by many nieces and nephews.
Memorial services will be held at a later date in Boerne, Texas and Briggsville, Wisconsin. To leave condolences for the family, please visit www.ebensberger-fisher.com and select Obituaries. Arrangements with Ebensberger-Fisher Funeral Home of Boerne.
Events